I get more and more requests for ultra thin thermocouples, both in K-type and T-type versions. Customers need them in low heat loss or fast reacting temperature measurements. In the past our thinnest wire was AWG30 (0.255 mm, or about 10 mils). We now carry some AWG36 wire (0.127 mm or about 5 mils) with an especially thin dual insulation.
Very soon we will offer pre-made and custom thermocouples in this new thin gauge wire.

In the picture you see the AWG30 wire with single insulation compared to the new AWG36 wire with double FEP insulation, the inside color coded according to ANSI, yellow for + and red for -, the outside brown.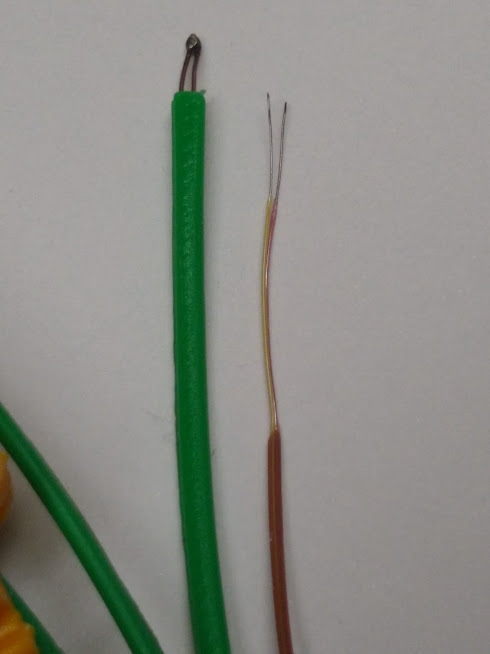 Recent Posts
A few months ago we decided to transfer a range of our J-type products to a new partner, Northern Li …

Satellites operate in the vacuum and cold of space, therefore they have to undergo extensive testing …

Recently I was contacted by a professor at a Wisconsin University. He is researching bumblebees and …